Super Mario Kart Sprites
This was the game that started the Super Mario Kart frenzy. This go-kart Mario game features most of the popular Nintendo characters as they race against each other in battle mode or single mode action where all the characters race against each other. You are able to obtain special power-ups to knock out your enemies that gives you an advantage to win the race.
These sprites can help you create your very own Super Mario Kart racing game. Use the character and items sprites below to help you get started on your go-kart masterpiece.
Super Mario Kart Mario sprites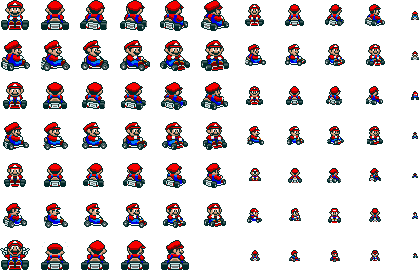 Super Mario Kart Luigi sprites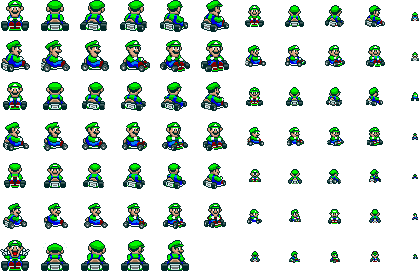 Super Mario Kart Princess Peach sprites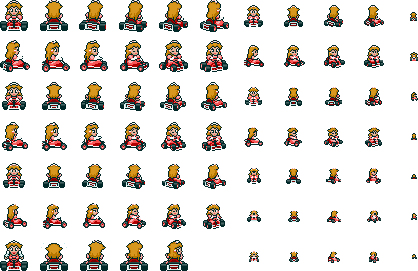 Super Mario Kart Bowser sprites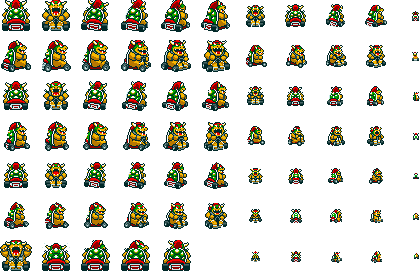 Super Mario Kart Yoshi sprites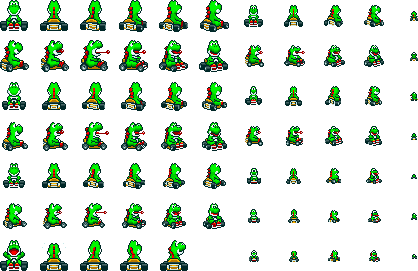 Super Mario Kart Donkey Kong sprites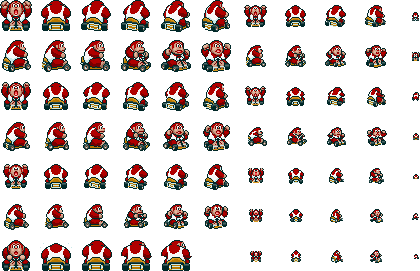 Super Mario Kart Koopa sprites