Nintendo DS Accessories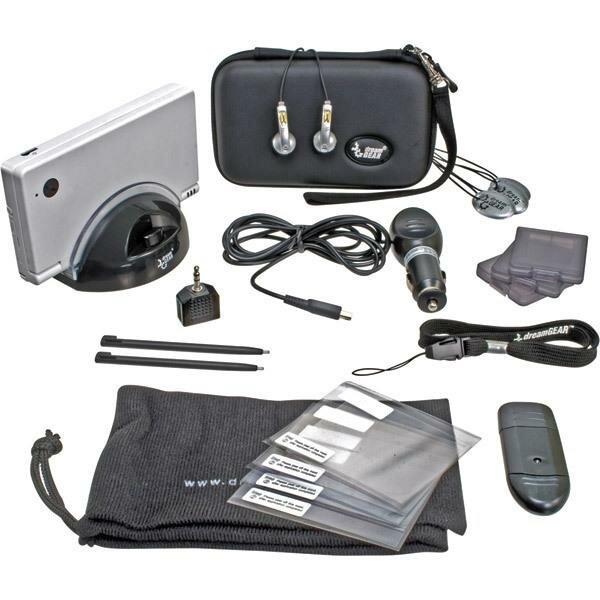 The great thing about the Nintendo DS is the amount of accessories that Nintendo has made available for the top-selling hand-held game console. The Nintendo DS was the first portable game system to feature a touch screen. Other features include 2 LCD screens, wireless access utilizing Wi-Fi, a microphone. With all these features, you're bound to have a lot of customization associated with the Nintendo DS. Here is a run-down of some of the top selling Nintendo DS accessories.
dreamGEAR 18 in 1 Nintendo DS Starter Kit
This kit was put together to offer an 18-in-1 kit for the Nintendo DS. With so many accessories in this kit, no wonder it's a top seller. It includes a charging dock to re-power your Nintendo DS, a SD card reader to transfer data that is on your DS to a computer or another DS, carrying case, a car charger, an audio splitter to connect different headsets at the same time, earbuds, two sets of screen protectors, three screen cleaners, two styli for gaming accuracy, a wrist strap and three game cases.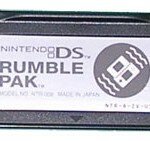 Rumble Pak
The rumble pak was introduced first with the release of the Nintendo 64. If you get hit or are in the middle of the action, the rumble pak will take advantage of those movements and you'll be able to feel the action. The rumble pak is an inexpensive yet enjoyable add-on for the DS.
DSi Screen Protective Filter & Stylus Kit
Everyone needs to be able to protect their screen. That is why with a DSi Screen Protective Filter, you are going to be able to get keep your screen looking new. This also comes with a Stylus pen in the case that you loose the one that comes with the Nintendo DS. We all could use some type of replacement if we have problems holding on to it. Sometimes it gets lost when we are in a heated battle against another player. It is best to have an extra. The DSi Screen Protective Filter & Stylus Kit is a good product to have so that you can keep that DS looking nice!
Nintendo DS Lite Replacement Battery
There is no need to really explain this with anything besides the fact that you are going to use this everyday. And because of that, you are always going to need a replacement battery of some sort. With the Nintendo DS Lite Replacement Battery, you have the opportunity to enjoy more gaming time! Whether this is late at night under your blankets or at a boring assembly, the lite replacement battery will help beat the levels of a game and like so many things, it is best to always have a back up like this.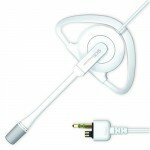 Nintendo DS Headset
Imagine if you will, you are playing a game that is going to require you to talk to the other players or game. That is when a Nintendo DS headset is going to come in handy! You have the opportunity to be a more active player in your games and have a lot more fun. Since the Nintendo DS has the Wi-Fi capabilities, you can chat with your friends, and have more fun with the voice-command games that are for the Nintendo DS now! Get into the game more with the Nintendo DS Headset!
DS Lite Travelite 10-piece Accessory Pack
This is a pack of DREAMS! You are going to get everything you need in one simple pack and everything else. In one pack you get: Screen Wipe, Earphones, 3 Stylus Pens, 4 Game Cases, and Battery Pack with 4 AAA Energizer batteries included! You are going to have everything simplified into one pack and not have to ever worry again where something is. Everyone can use an accessory like this. Everyone needs to be able to have spares to things for the "just in case" scenario and there is a need of having one of the items. When you have a 10-piece accessory pack, you will be more in the game than before.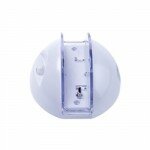 DS Lite Charge Stand
For those who own the DS Lite, what better way to get it to the full power you need than a charge stand especially for it? You are will have your DS charged within hours and be able to have more hours of fun! The Charge stand is going to give you the chance to conveniently place your DS Lite and leave it for the hours to charge. You are not going to regret it that you had this accessory in your home. There is no shame in wanting to be able to charge your handheld device with ease. You have to be able to plug and go and you will be happy. That is exactly what the DS Lite Charge Stand does for you!
Replacement Wrist Strap
When you loose or misplace the wrist strap that originally came with your Nintendo DS, you are going to want to have a replacement to be able to carry around it with you. There are many things that you are going to use your wrist strap with and you will be grateful that you have a spare. There are many things in the Nintendo DS that are going to make you have fun. No one likes it when a strap breaks and your DS is going to be in danger too. The strap protects it from falling and breaking. Then you are going to find yourself in the repair shop for hours waiting for them to salvage and repair what is left.
Nintendo MP3
Listen to your favorite songs with this accessory for your Nintendo DS. With the option to have your songs on one machine with the same of your favorite games is the best thing that Nintendo could think of. Just plug in the headphones and go with the MP3 capability and enjoy that morning run or that boring study hall in peace. No more will you be bored with this piece of equipment. Unfortunately it doesn't play video, but when you are jogging or running, are you really watching a movie? I don't think so.
Action Replay
Everyone loves to cheat a little with the video games for the Nintendo DS. With the Action Replay, you are going to be able to tweak the game a little bit and change the difficulty level, the style of play, or simply mess with the different ways to play the game. You are going to have a lot of fun when you have the Action Replay accessory with your Nintendo DS. Don't be afraid anymore with the different advances and embrace them. You won't be sad that you did.
Battery Cover Kit
There is always going to be a need to protect your battery. The main reason is because your battery is your power source and if damaged, it could really take you back in your games and make you have to get a new one. Having a Battery cover kit will allow you to protect your batter cover from the elements. Because the Nintendo DS Lite is so small and thin, it is very easy to accidentally break the cover of your hand-held. With the extra protection, you will be able to have it around longer.
Cartridge Slot Cover
Just as much, you need to be able to cover your games when they are in the cartridge. No one wants to be close to beating a game and your cartridge comes out! That would be devastating! That is why with a cartridge slot cover, you have the chance to keep your game in play and when you are not playing it, it protects it also from the elements that could get inside the area and compromise the performance of the video games for your Nintendo DS Lite. That is why it is always important to make sure that you have all your accessories to begin with.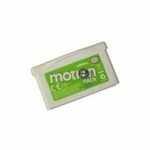 Motion Pack
These motion sensors are going to bring a whole new world to your games with the Nintendo DS games. The motion pack works great for games like Mario Kart DS and other games that are going to require you to have movement. With this accessory, you are going to get all the fun you want out of your Nintendo DS. With Tony Hawk game for DS you are going to be immersed when you have the motion pack with motion sensors helping you throughout the game. We all want a little help when we are playing, the motion pack is there to help you in any way it can.
USB Connector
With the function of having a USB in your DS, you are going to be able to do a lot more with that video game hand-held. With the option to plug and go about anything, you are going to be able to have everything at your fingertips. It is something that is well worth the chance to take. When you have the right product the first time, you are going to be happy. But, when you have an extra thing to add a little flare to it, the device becomes a lot better. Think of all the possibilities that you're going to be able to have now with the USB Connector.
Fact: The Nintendo DS was so hyped up that it marked the first time ever a game system by Nintendo was released in North America before Japan.