Super Mario World Sprites
Super Mario World was the first game release for the Super Nintendo Entertainment System in 1990. In this game, Mario and Luigi explored Super Mario World to save the Princess once again. This time, they got a new companion with a green dinosaur called Yoshi. This was the first game where Mario and Luigi could ride Yoshi. It also debuted Cape Mario, where Mario could get a feather and fly in the sky using a cape to coast around.
Use these Super Mario World sprites to your leisure when you're creating your very own Super Mario World game. These sprites can be very useful if you want great sprites of Mario, Luigi, and even Yoshi!
Super Mario World Mario sprites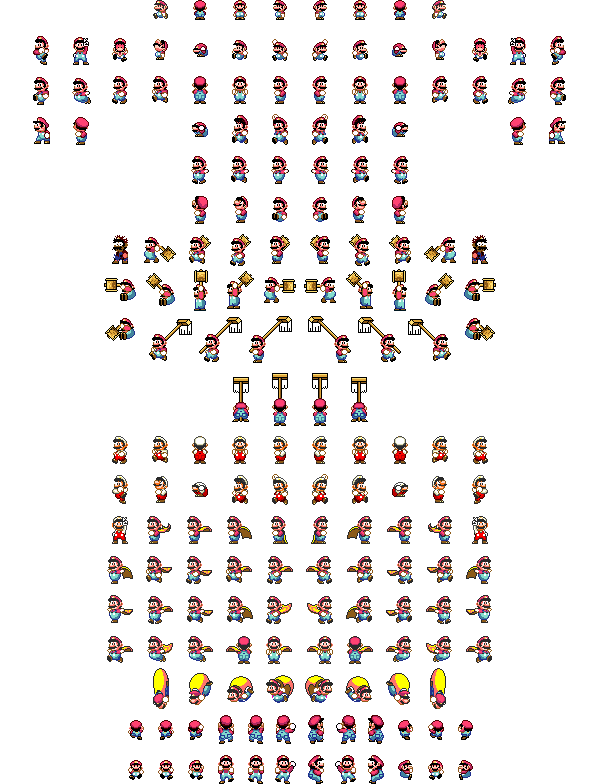 Super Mario World Luigi sprites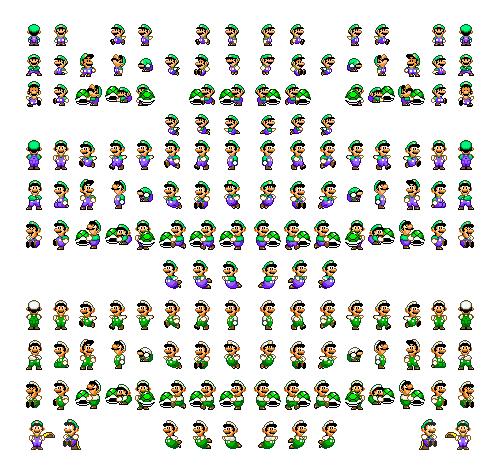 Super Mario World Yoshi sprites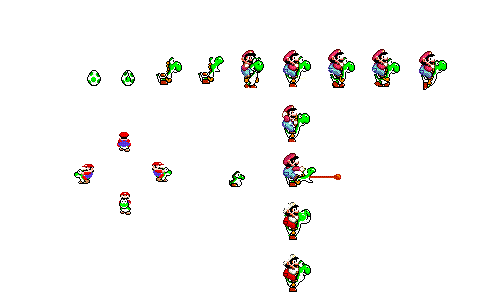 Super Mario World Bowser sprites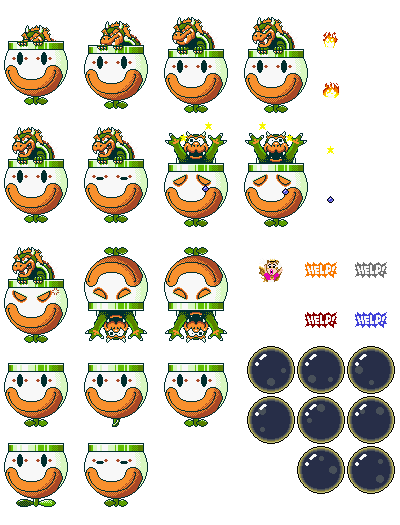 Super Mario World enemies sprites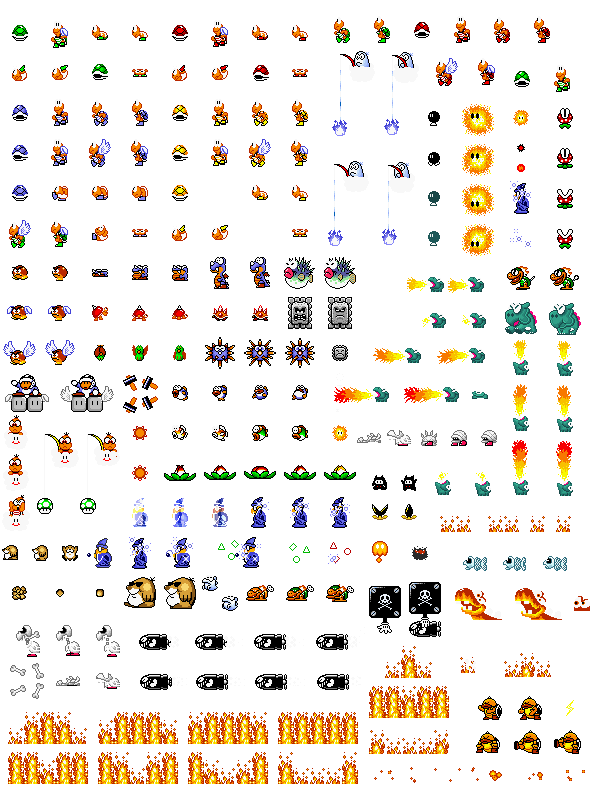 Super Mario World boss sprites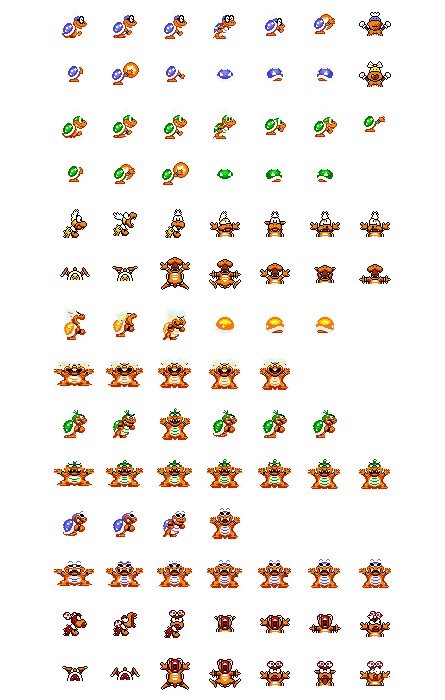 Super Mario World characters and items sprites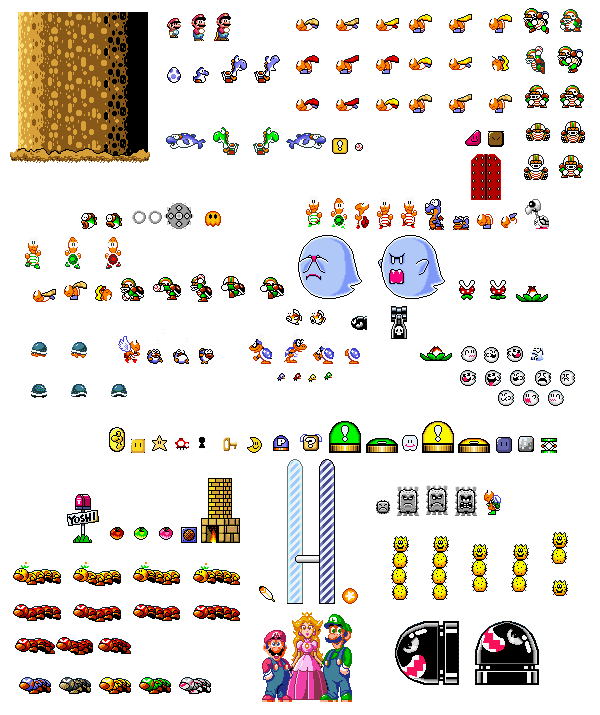 Super Mario World items sprites